Car engine Tune up cost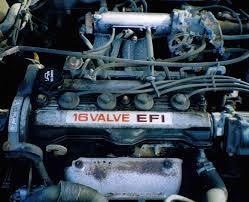 I have been driving my Chevy 1/2 ton pick up with the same spark plugs and spark plug wires and now it is starting to run a little rough. When should I get a tune up and what should it cost?
Harold T.
Howdy Harold, thanks for your question.
Depending on how old you are…not saying you are OLD, but us older folks remember the days when you would get a car tune up about every 30, 000 miles. Now days it seems most of the "tune up" stuff is pretty much a thing of the past.
When you reached that mileage back in the 60's and even the 70's it was time for a new car…not just new spark plugs. We have made (like I had anything to do with it :)) major advances in engines over the last 15 years.
Most automotive engines are built by high tech computers and robots and the tolerances and precision is flawless. Maybe even more important is the major steps in engine oil lubrication. I remember my grandfather telling me he would do a complete engine overhaul in 1-2 days! Heck it takes that much time now to get some of the newer engines out of the vehicle.
I am also impressed with the lack of broken down vehicles you don't see on the highways like you used to see common place just 20 years ago. Rarely do I pass a stranded motorist with their hood up and steam coming from the engine…but if you are older than 40, you remember those days …right?
OK, so to your question about car tune ups. Basically there is not much to a tune up these days.
1. Spark plugs like to be changed every 60, 000 up to 100, 000 for many newer vehicles that came equipped with platinum tipped spark plugs which last a very long time.
2. Spark plug wires – the older conventional plug wires are really not used as often as they used to be. In your case, you should have a plug wire that is basically the ignition coil. The ignition coils have been slim lined and now you have a coil per cylinder, which is more efficient. You might want to change them at 100, 000 or if there is a problem. Older vehicles with "standard plug wires" you might want to replace them at 60, 000 or earlier if you are replacing the spark plugs…they are cheap and easy to install.
3. Fuel filters – gasoline is much more refined and cleaner than ever these days but you can still get some dirt and moisture occasionally. The days of getting "water in the gas" you just bought is pretty rare…but 20 years ago it was pretty common. You still need to change the fuel filter but maybe at the 50, 000 mile mark or unless there is a problem. Some vehicles place the fuel filter on the inside of the fuel tank….and its not a maintenance replacement item anymore.
That is about all these days. There are MANY sensors and relays etc. that are mainly used by your computer to test and adjust fuel mixture but you really don't have to replace them unless there is a problem.
So what does a car tune up cost?
That greatly varies these days. If you are just replacing spark plugs, then I would use a pretty common 4 hour labor time (for an 8 cylinder engine) to come up with the labor cost. So if your mechanic charges $80 a hour, you might be looking at $320 in labor plus $50 or so for spark plugs.
I would use a 3 hour labor time for a V6 engine, and 2 hours for a 4 cylinder engine.
The actual "book time" for your vehicle is 2.6 hours BUT as part of the tune up many shops will clean the fuel injector throttle body or some other top engine cleaning service to bring the labor time up…and make the job profitable.
Kinda like going to your doctor. He thinks you have the flu, but might sell you a strep test just to make sure it is nothing else, and if you are worried you MIGHT have strep that you want to take the test.
Share this article
Related Posts