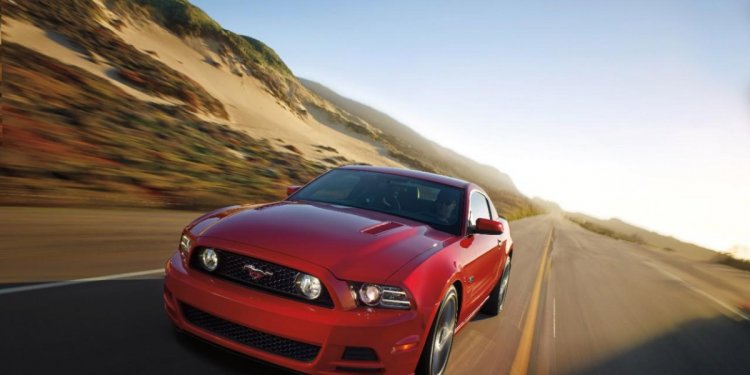 Best rally cars to buy
Photo credit: Allison Feldhusen
It's free to be an enthusiast, and cheap to be a rally enthusiast. I gave a brief overview before, but RallyCross is the least expensive way to get behind the wheel and channel your inner (insert your favorite rally driver here), and is well worth exploring on its own. I'll be sharing advice from active RallyCrossers in the New England Region SCCA as well as my own experience to help you get the best bang for your dirty dollar.
What Is This RallyCross Thing, Anyway?
Photo credit: Josh Taylor
RallyCross means different things in different parts of the world. What I'm NOT talking about here is Gymkhana, Global RallyCross, World RallyCross, or any European style RallyCross involving wheel-to-wheel racing on a mixed surface. Such racing is awesome, but out of reach for most of us.
No, the type of RallyCross I'm talking about looks, at first, to be nothing more than autocross on a non-paved surface. You can bring almost any car (high rollover risk vehicles won't be allowed, and convertibles like my old Miata must have a factory hardtop, as shown here). Modifications are not required, and there are different classes for different types of cars and modification levels. Cars run one at a time against the clock through a course made of cones. Hitting a cone incurs a time penalty, and going off course incurs an even greater penalty. Sound familiar?
There are some major differences besides the racing surface, however. The class structure is much simpler. Cars are divided into front wheel drive, rear wheel drive, and all wheel drive divisions. Within each division, cars are classed into Stock, Prepared, or Modified based on what modifications they have. You can read the rulebook for specifics on what is and isn't allowed in each class. Isn't that unfair, allowing high horsepower cars into the same classes as low horsepower cars? Not really. The limiting factor here is traction, not power. My 116hp Miata had enough power to spin its wheels pretty much anywhere on course. The only advantage my 239hp Ford Crown Victoria Police Interceptor had was the ability to spin its wheels more, which doesn't get you places any faster. (Though I admit, its V8 motor did sound better.)
In autocross, typically your single best run of the day determines how you place in your class. You can drive on the ragged edge, spin out, knock over a bunch of cones for most of your runs, and still win your class thanks to a single hero run where you held it together. But in RallyCross, finish position is determined by the cumulative time of ALL your runs. So that cone penalty that got called in on me in that video stuck with me all day. A wild, ragged edge approach will cause you to place behind the slower driver who stayed on course and away from cones all day. Consistency is the key, rather than all out speed. Of course, if you can manage to drive fast AND avoid cones and stay on course, you'll do rather well.
Speaking of the course, unlike autocross, it will change throughout the day. A grassy field can turn into loose dirt, then hard packed gravel as the day goes on, and who knows what will happen if it rains. Snow and ice can also happen at winter events in the north, because RallyCross runs year round. But conditions won't be the only thing that changes - the course design itself also changes as the day goes on. This is to avoid excessive damage to the facility, especially in tight turns that get torn up quickly. It also provides a challenge similar to stage rally, which doesn't just run on a single stage all day. Sometimes course changes are announced, but sometimes they're not. You have to keep your eyes open and drive within your limits so that you can always keep the car on course and avoid time penalties.
The Car
Unlike stage rally and RallySprint, you can bring just about any car to a RallyCross. Here I am at my very first RallyCross in my RT4WD Civic Wagon. Unlike the one I reviewed, mine was bone stock from a performance perspective - don't let the Hella fog lights and fake Mini Cooper S style hood stripes fool you. I even ran my no-name all-season tires, not fancy rally tires or even snow tires (more on that later). Despite a well intentioned "correction" that put my Civic in the front wheel drive division at first, I ran in class SA - stock/all-wheel-drive. That put me up against a fleet of Subaru WRXs and STis with two to three times as much horsepower as my stock D16A6. Despite a few cones (this is how I learned that my autocross driving style doesn't work well for RallyCross), I ended up finishing a bit slower than the top three in the class, and a fair bit ahead of everybody else in the class - including many of those "faster" Subarus. The moral of the story is don't worry about what you drive, or what modifications you "need." Focus on your driving, and work on the car only when its limitations actually start holding you back.
Because you'll be on dirt, or snow, or ice, or rock, or who knows what other than it won't be pavement, RallyCross is going to be a bit harder on your car than the smooth parking lot or airport runway of an autocross. As a result, there is a higher possibility of damage to your car. As fun as my BRZ would be, I won't RallyCross it because it's in too good condition and rides too low to the ground, even in stock form. I'd rather do it in an older car I don't necessarily mind beating on a bit. That was our original plan for our 2002 Ford Focus, and our intention for Project MJ if we can get it running and into shape for it.
Car Preparation
You don't need to turn your daily driver into a dirt carving monster, but there are some car preparation considerations you should think about. A tech inspection similar to autocross is required. All loose items must be removed from the car, and you'll need a Snell approved helmet. (Loaner helmets may be available.) Pump your tires up to the maximum pressure they allow. This is the number printed on the sidewall rather than the manufacturer's recommended pressure - in other words, the number you should NOT inflate to on the street! (Remember to air back down to factory recommendations after the event.) A tire sliding sideways in the dirt is prone to losing its seal and letting all of the air out, and high pressure will help prevent that. If you do get a flat, you'll typically be given a limited amount of time to repair or replace the tire and take your run again. If you do not take your rerun within the allotted time, it counts as a DNF.
Share this article
Related Posts