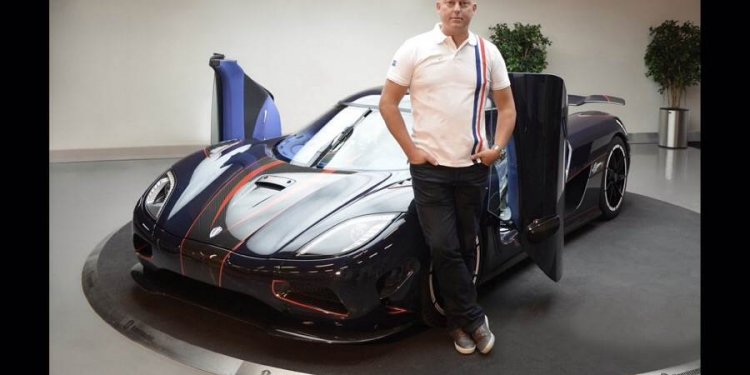 Designer cars
Car designers use product design principles to create practical yet innovative ideas for new automobiles. They often work with engineers to make sure that their designs can be made into functioning automobiles that will appeal to consumers, and they use emerging technology to create cars that are environmentally friendly and affordable.
| | |
| --- | --- |
| Education | Bachelor's or master's degrees for the best job prospects |
| Job Skills | Creativity, math and science skills, computer-aided drafting, communication |
| Median Salary (2015)* | $67, 130 for commercial and industrial designers |
| Job Growth (2014-2024)* | 2% for commercial and industrial designers |
Source: *U.S. Bureau of Labor Statistics
Required Education
The majority of automotive companies hire car designers with bachelor's or master's degrees in product design or automotive design. Since car design is a very competitive field, a high level of academic achievement is beneficial when looking for an entry-level job. Courses such as industrial design, electrical engineering, mathematics, environmental science, and computer-aided drafting are required for car designers.
Skills Needed
Successful car designers need to be creative and should have strong math and science skills. They must also have a background in computer-aided drafting techniques, and they need strong communication skills.
Career and Economic Outlook
As summarized by the U.S. Bureau of Labor Statistics (BLS), the increased public concern about fuel economy and environmental preservation and the growing consumer acceptance of electric vehicles is expected to create job growth for electric car designers. Slower than average job growth of 2% is expected in the field of commercial and industrial design in general between 2014 and 2024, per the BLS.
The salary for car designers varies greatly depending on experience, employer and location. The BLS (www.bls.gov) reported the median annual salary among commercial and industrial designers, such as car designers, as $67, 130 in May 2015.
Alternative Careers
Individuals who wish to become part of the car design and manufacturing process might also consider the following careers:
Mechanical Drafter
For those who are interested in using computer software to prepare schematics and other drawings, becoming a drafter is another career possibility. Mechanical drafters take rough drawings from engineers and create computer-generated images that can be used to construct prototypes of machines and other mechanical devices. To enter this profession, training from an associate degree or certificate program in drafting is generally required, and obtaining optional professional certification can be beneficial when looking for work. The BLS predicts the field of mechanical drafting will see a decline of 7% in job opportunities for 2014-2024 due to the decrease in manufacturing activities. These drafters earned a median salary of $53, 520 per year, based on 2015 figures from the BLS.
Share this article
Related Posts