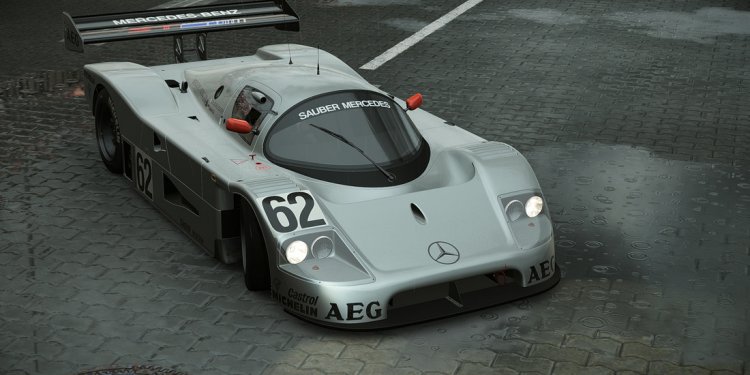 Project Cars under 1000
If anything, Slightly Mad creative director Andy Tudor tells us in an exclusive interview, when it comes to new content for Project CARS, the team are putting their collective foot down on the accelerator.
"Our On Demand program hits the ground running in 2016 with a big expansion that includes the KTM X-Bow R, professional drifter Mad Mike Whiddett's Mazda MX-5 RADBUL Formula Drift car and two BMWs – the 1-Series M-Coupe and 2002 model, " he reveals. "Both BMWs been modified and lowered by renowned automotive lifestyle enthusiasts Stanceworks."
The, which arrives on January 26 on PS4, Xbox One and PC, is not just a handful of new cars for the virtual garage, however.
"It also includes a new road course located in the highlands of Scotland, to join the existing ones in the US and the French Riviera, " says Tudor. "And as if that wasn't enough, the free car this month is the Ford Falcon FG, which saw huge popularity in Australia's V8 Supercar series."
What makes the new vehicles distinctive? As you might expect for a game that embraces nearly every aspect of motorsports and racing, the new models are as much acknowledging every part of the scene as they are upping the horsepower.
"Well, they're all completely unique and bespoke for the motorsport or area of car culture that they represent, " Tudor explains.
"The game is called Project CARS because on a worldwide scale, we all have love for different types of cars and motorsport, and I think this pack in particular showcases that really well since there's something for everyone, whether that's track day cars, modified rides, or touring cars from down under."
"The X-Bow R is road-legal for instance, but it's a competition weapon and weighs less than 800kg, making it extremely agile around a track."
And then of course there's the RADBUL, Mike Whiddett's legendary drift machine.
"This modified Miata on the other hand uses two Garrett GTX40 turbochargers under the hood to create an insane 1, 500hp, so it's definitely more extreme when it comes to taming that beast – especially sideways."
Share this article
Related Posts